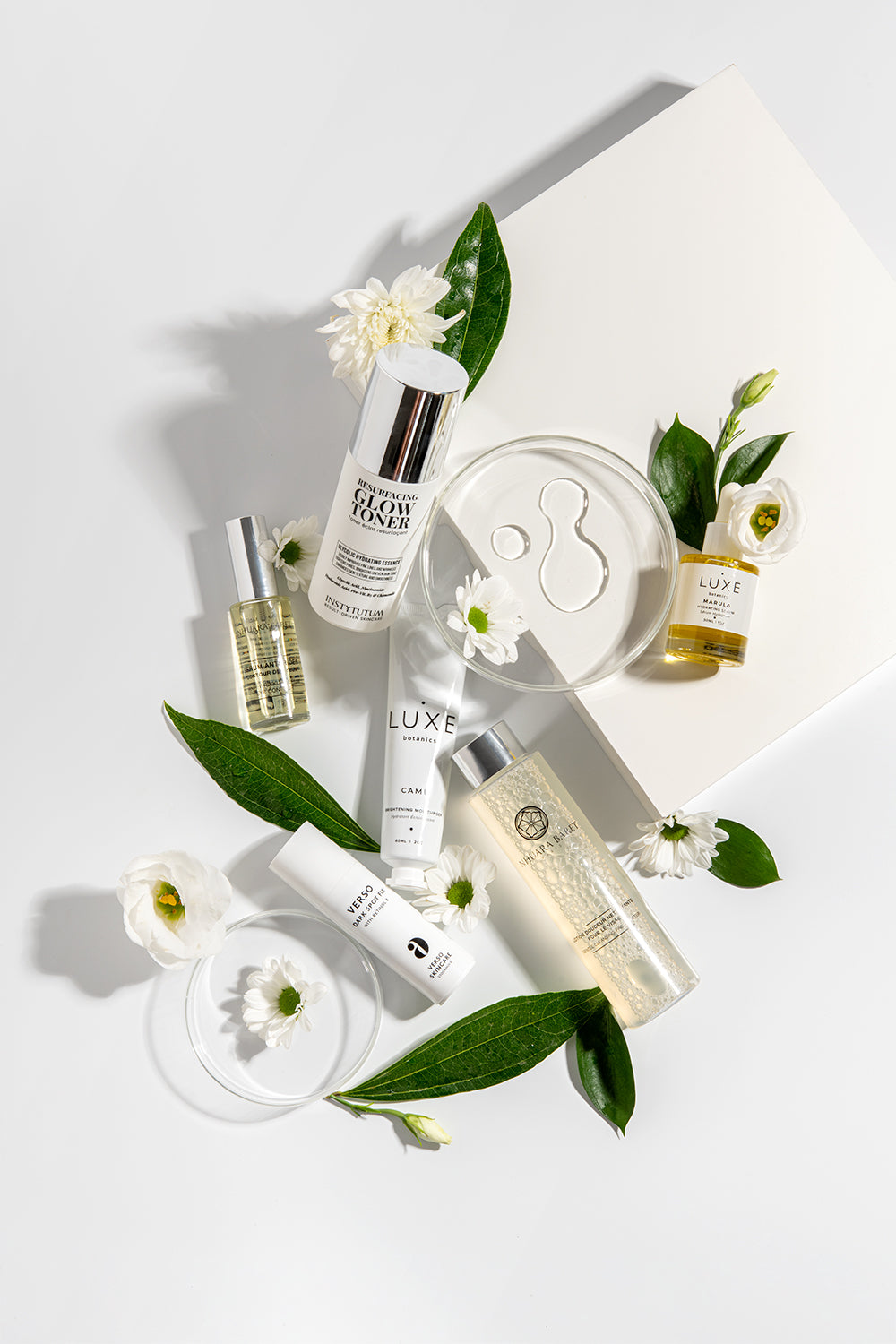 Extracts or not to be - the revolution of botanical extracts
Written by Oh! Glow
Last updated 12/11/2022
 

We love nature and it also loves us and this equation must be maintained.

That's why we have brought you the brands that have made use of sustainably harvested botanical plant extracts and are committed to protecting our facial skin and the environment.

Every skincare enthusiast already knows to prefer products with natural ingredients over laboratory products because nature has everything our body needs and our job is only to understand how to get the best out of it.

 

LUXE Botanics - Straight from America

 is an award-winning organic skincare brand, containing powerful botanical compounds, sustainably harvested and manufactured using leading green chemistry processes.

 Brand owner Jenna was born in South Africa and has always been full of appreciation and connection to nature, so after a variety of degrees in nanotechnology, biology and chemistry, she felt that her moment had come to realize her dream and promote the world of care for ecological and organic purposes through a combination of consumer activism with individual health.

Jenna set out to explore the botanicals around her homeland and looked at how they could be harvested in an ethically sustainable way while supporting the local farmers

Best sellers in Israel and around the world

Marula - Cleansing and moisturizing oil

Marula Hydrating Pre Cleanser gently dissolves makeup, dirt, excess oil, pollution and other impurities

that clog the pores without destroying the delicate natural lipid barrier of the skin. Silky blend

Softens the skin, jojoba and rose oils perfectly purify the skin.

Marula - Moisturizing serum

The serum restores and strengthens the skin. Cold-pressed Marula oil provides a burst of essential fatty acids

and antioxidants which absorb the fats effortlessly. A striking flexible look and youthful glow.

 

True Lab - From Poland with love

Founded by Jana Raiglevic in 2018. While training to be a lawyer, Joanna suffered from acne and developed a passion for skin care and the science behind formulas. Joanna knew that one thing was missing in the skin care world, a range of products that were not only effective but also one that authentically expresses her values and her attitude towards the world we live in. As a 'science geek', Joanna started mixing oils and letting her friends experiment and that's how the Oio Lab brand was born.

The formulas are developed under the leadership of a team of qualified chemists and in collaboration with the pharmacognosy departments of leading universities in the life sciences and medicine. Oio Lab's care products are the result of a unique connection between plant extracts and active ingredients that offer clinically proven results.

At Oio Lab, every detail is important. We have an insatiable level of curiosity and a deep respect for the Earth. Oio Lab connects traditional wisdom with scientific research to unlock the essence of plants. We believe that the condition of your skin communicates with your inner and emotional world and therefore we complement our effective formulas with the power of beauty rituals.

 

Bestsellers for a basic skincare routine - of course there is more

Moisturizing serum for the face

A fast-acting moisturizing serum, specially loaded with five forms of hyaluronic acid compounds, to help relieve dry skin and restore optimal moisture. Gel serum that leaves the skin feeling radiant, fresh, moist and soft.

  

Anti-aging night face oil

A high-performance, powerful, scientifically advanced and stable night booster oil of retinol to counteract the visible signs of skin aging. Absorbs quickly leaving the skin feeling renewed, toned and with a healthy appearance.

  Australia - far but close Botany essentials

 Aiming to bring you back to nature, using the best it has to offer to nourish your skin and hair.

The botanicals are based and produced in the brand's home of Australia, using local plants and extracts found nowhere else in the world. 

Produce products using the best possible combination of natural and beneficial ingredients.

All components are ethically collected, harvested and processed without harming the habitat.

Sustainability in the brand is not only concerned with recyclable packaging, but also with the entire production process - the priority is to reduce the impact on the environment.

Beyond that, the brand carried out extensive research to find essential oils at the highest level in the world.

Butinka is the brand's way of life.

offer a truly unique variety for skin and body care with high-quality and unique ingredients that include extremely strong plant extracts. The products have active and clinically proven properties. Within these extracts are powerful antioxidants, amino acids, minerals, anti-aging, collagen-supporting and anti-inflammatory properties for optimal health, beauty and skin conditioning.

 

Bestsellers you must know

Balancing and moisturizing conditioner - Nourishing conditioner with refreshing petitgrain, balancing and moisturizing jojoba oil and soothing geranium and lavender with light citrus notes. Always maintain after shampooing for optimal moisture for healthy hair, smooth feeling without tangles, softness and shine. For normal to dry hair

 

Balancing and moisturizing shampoo  - Moisturizing shampoo with refreshing Petit Grain, balancing and moisturizing jojoba oil and soothing lavender with light citrus notes. Ideal for treated hair, with natural cleansing properties derived from coconut.
For normal to dry hair

 

Clay face mask - Deep cleansing face mask to be applied regularly to maintain a healthy skin condition. Ideal for oily skin areas of the face. Specially formulated for sensitive skin types. Helps detoxify, unifies the skin tone and leaves the skin fresh.

 

And finally, there is nothing like bathroom accessories with an agenda!

  Cleanlogic Aspires to be a company that has good people who produce a really good product that leaves you really clean! We believe nothing feels as good as being clean. And for us, it's more than a feeling. It's the way we run our business, make our products and treat our customers. We are a sustainable brand that makes sure to produce diverse and recyclable quality products.

 

The brand has 3 main series - detox / sustainable / sensitive skin

Body exfoliating gloves - The Detoxify body exfoliating gloves infused with charcoal absorb impurities and remove dirt and unwanted oils from the skin.
Sponge for cleaning the face - a set of 3 units for the skin Sensitive - a glove for removing makeup with a double texture including a multi-purpose double-sided fabric surface. Exfoliating side for cleaning the face and body, and soft microfiber side for removing dirt, oil and makeup.