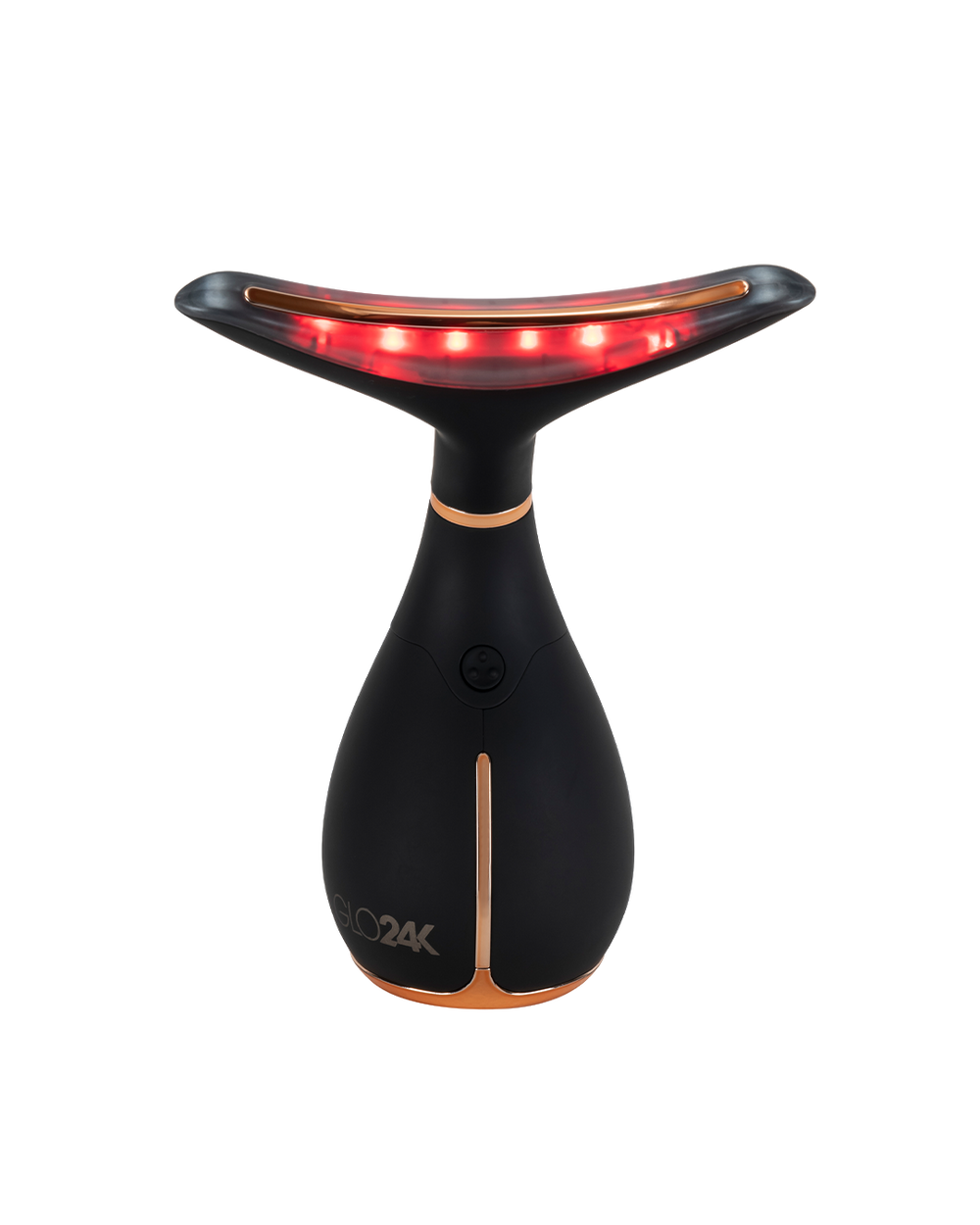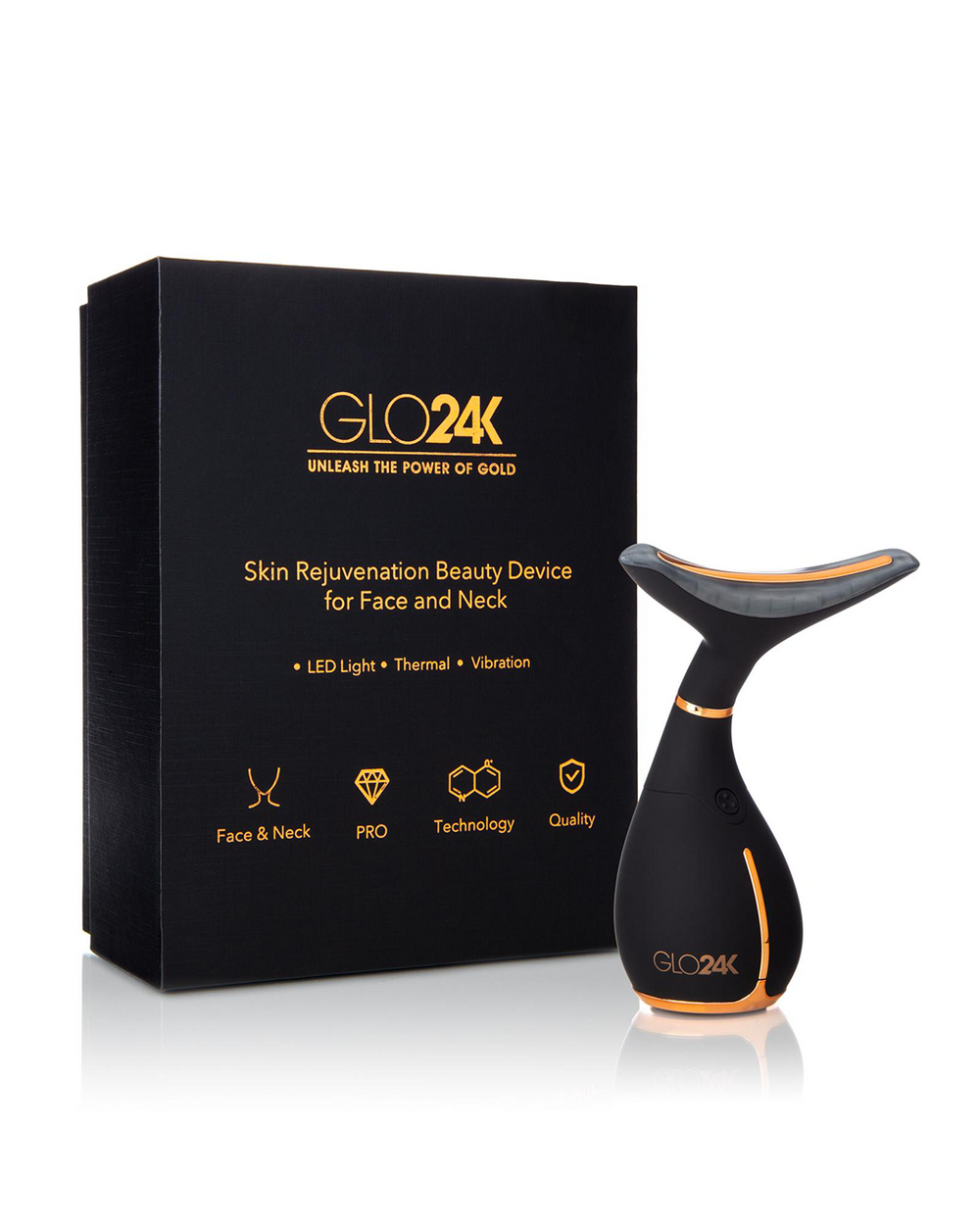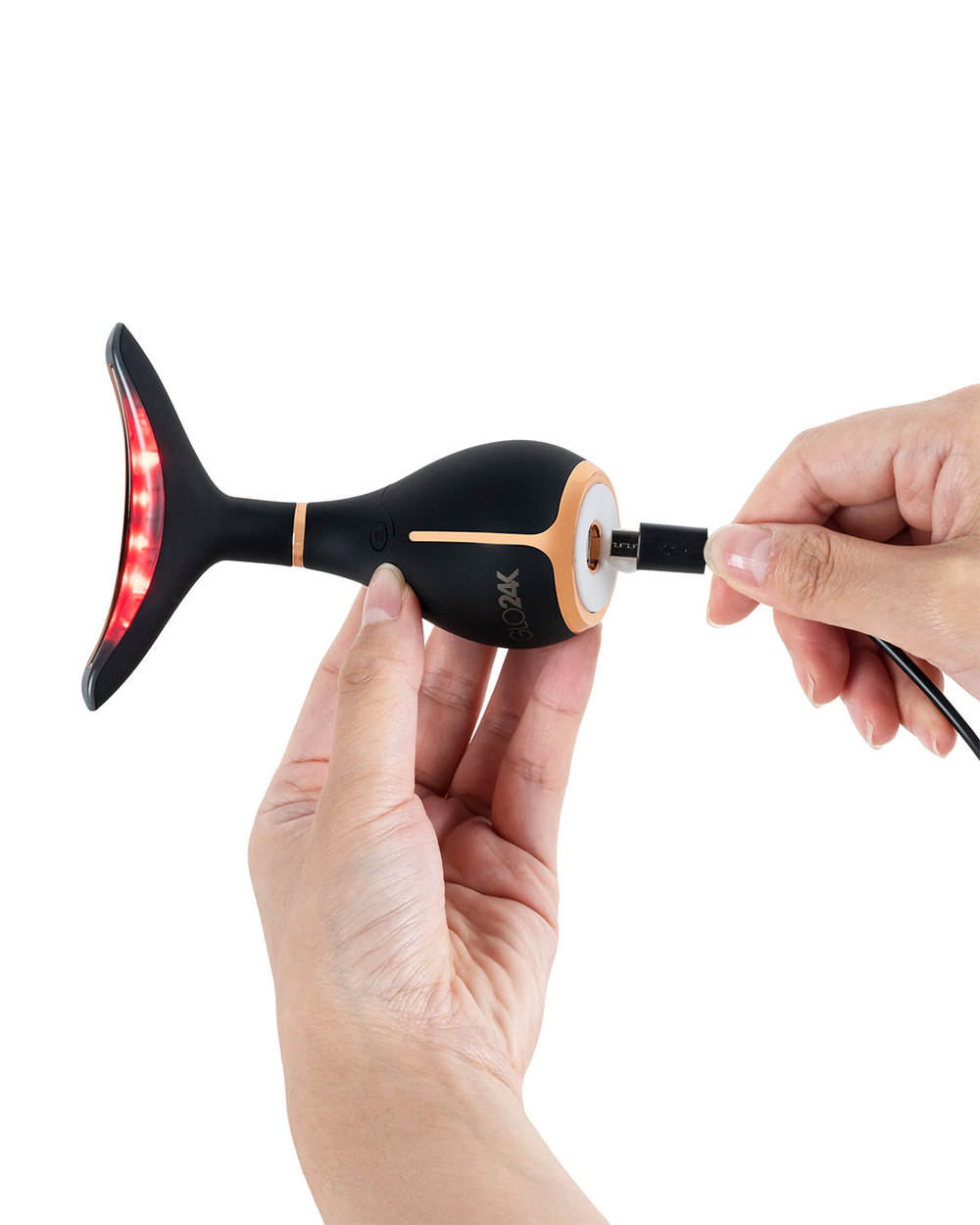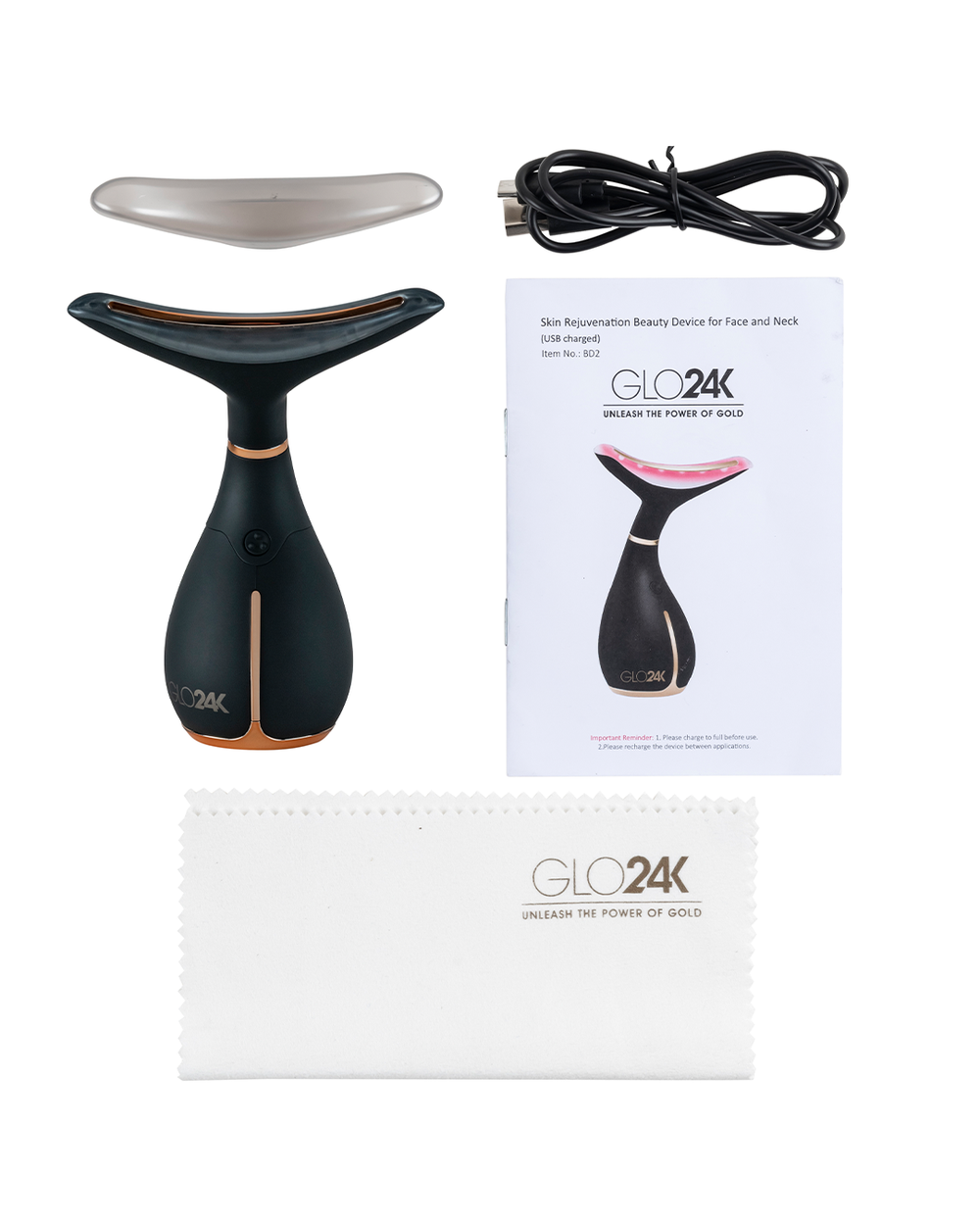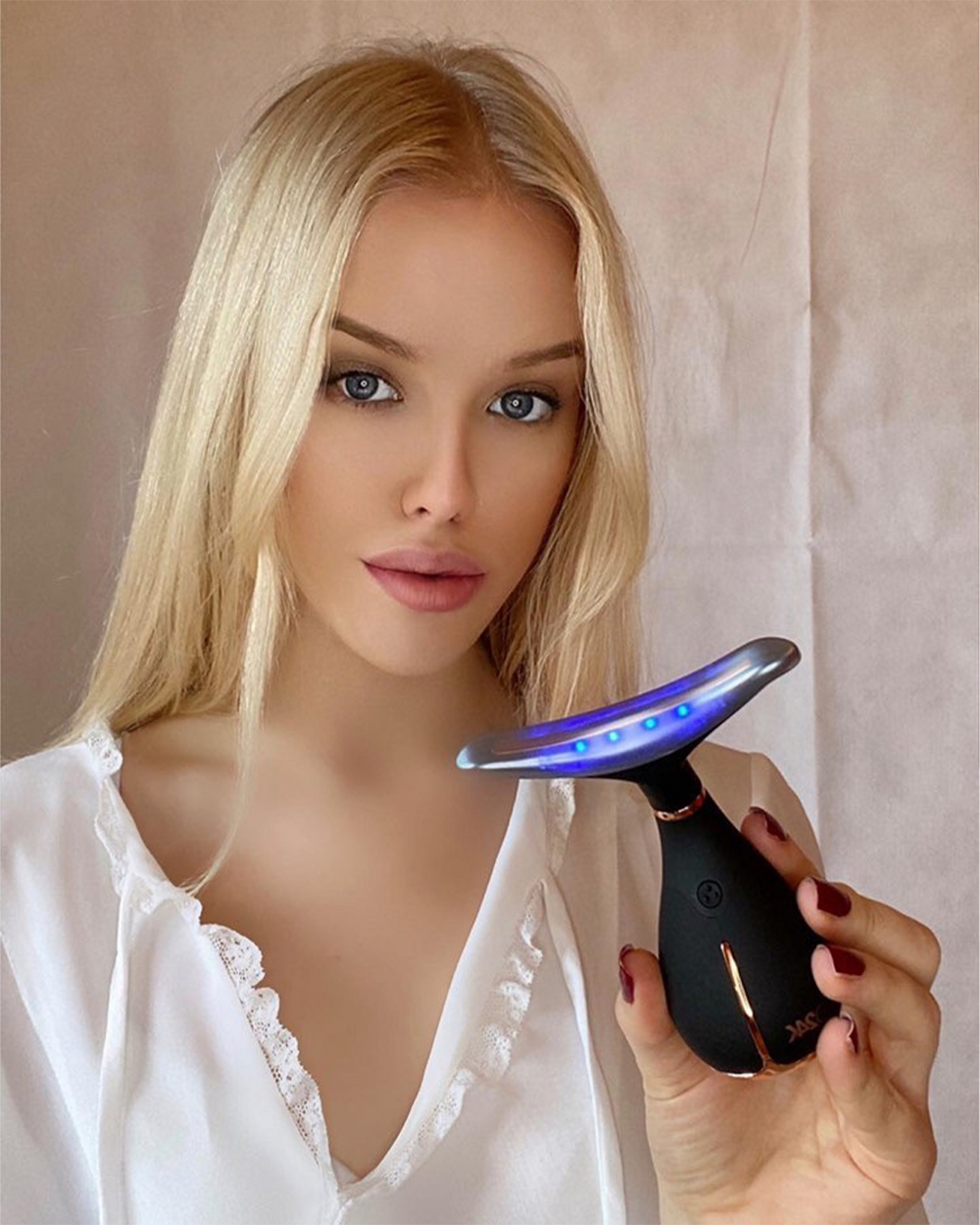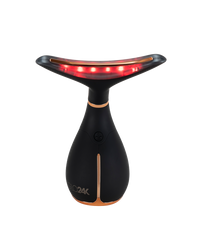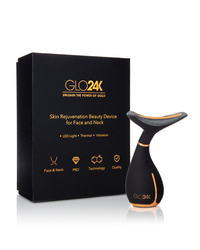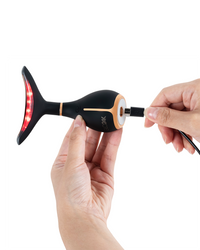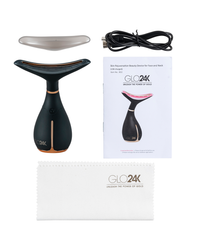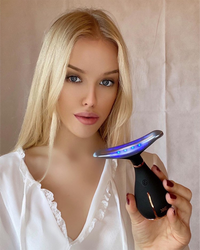 Glo24k
Anti-aging cream with a stretching effect
A unique anti-aging cream with an immediate tightening effect, designed to fight and minimize the visible signs of premature aging such as fine lines, marks and wrinkles.
The cream is enriched with hyaluronic acid, Hexapeptide-8, antioxidant vitamins A, C, E - known for their anti-aging benefits.
The cream provides an immediate visual facelift effect while improving skin firmness, texture and skin elasticity.
Within seconds of applying the cream, this powerful formula tones, tightens and contours the skin to create a facelift effect by smoothing lines and wrinkles.
Suitable for all skin types.

Effectively encourages skin cell renewal
Helps reduce wrinkles, fine lines, age spots and uneven skin
Innovative infrared, thermal and vibration LED technologies

vegan

Without cruelty
On clean skin, apply a small amount of your usual face cream, massage it and let it be fully absorbed.
Turn on the device and select the preferred mode (blue/green/red).
Place the device on the skin of the face and neck and move it in up/down and circular motions for 5-10 minutes.
After use, clean the device with a dry and clean cloth and close the device with the plastic lid. Use as needed.
The products on the website will arrive within 5 business days, not including the day of ordering.
For remote localities up to 7 business days, not including the day of booking.
If you ordered a box of surprises, read the distribution date, which varies from box to box.
Free premium delivery to your home - free VIP service, conditional on a purchase of NIS 199.

Premium delivery to the house for purchases under NIS 199 will be charged at NIS 29.