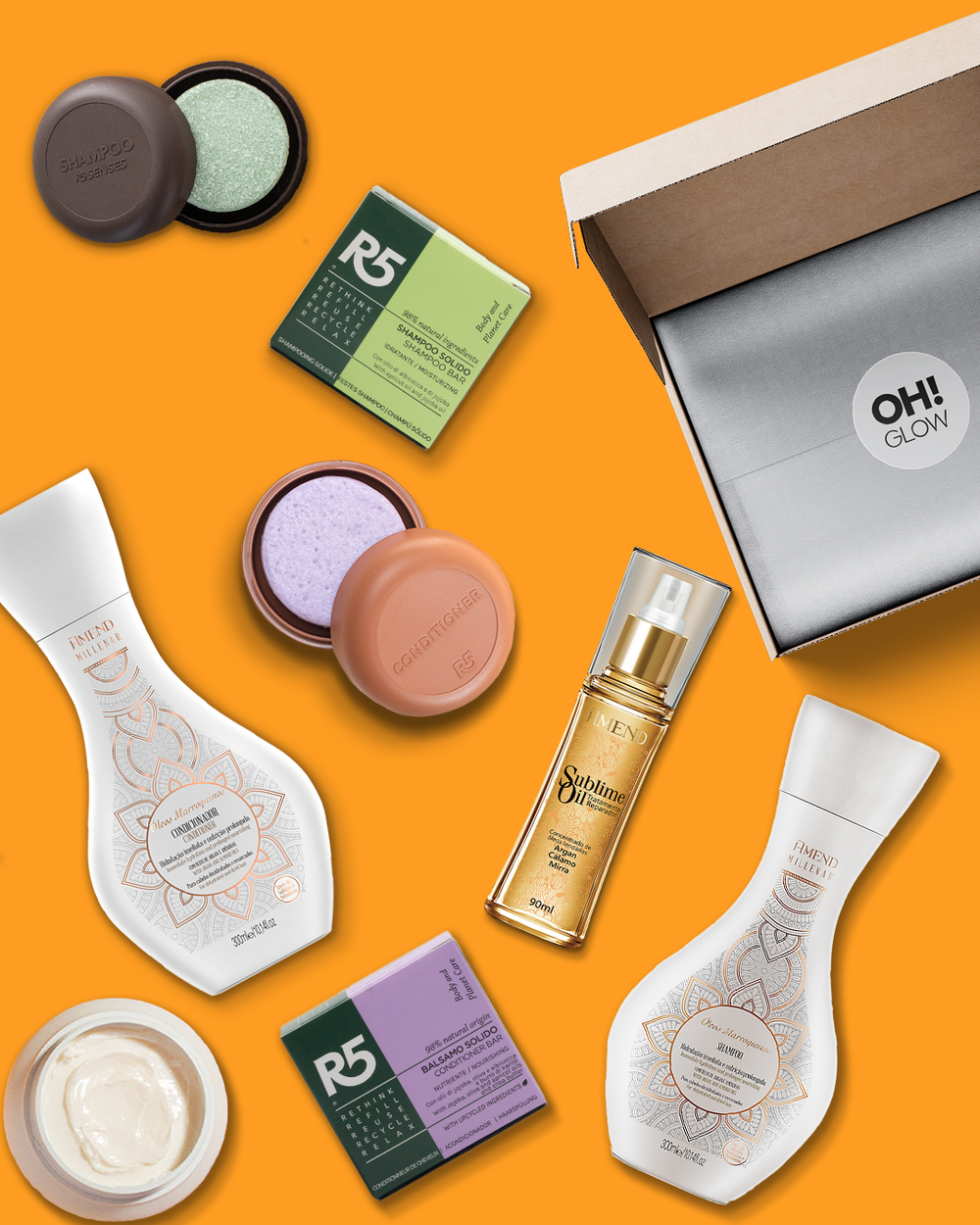 Ohglow
OHBOX October
 The surprise box of November welcomes the autumn season with open arms and therefore brings you all our newest products, which will help you start the autumn season in an unforgettable way!
November! November contains a variety of intriguing branded products, some in exclusive launches worth more than 750 NIS! 
Each box contains equal products from a variety of areas: Beauty, grooming and lifestyle.
We have selected for you the leading brands that will surprise you with indie care products from around the world, ones that are definitely worth getting to know!
Products that can not be purchased anywhere in the country have we already said?
What are the indie grooming brands you ask? High-quality, independently owned boutique brands, with a strong emphasis on
Using clean materials, without cruelty and constant innovation in the worlds of cultivation.



לכל סוגי השיער
משקמים ומזינים את השיער
שגרת טיפוח מושלמת לשיער
The products on the website will arrive within 5 business days, not including the day of ordering.
For remote localities up to 7 business days, not including the day of booking.
If you ordered a box of surprises, read the distribution date, which varies from box to box.
Free premium delivery to your home - free VIP service, conditional on a purchase of NIS 199.

Premium delivery to the house for purchases under NIS 199 will be charged at NIS 29.