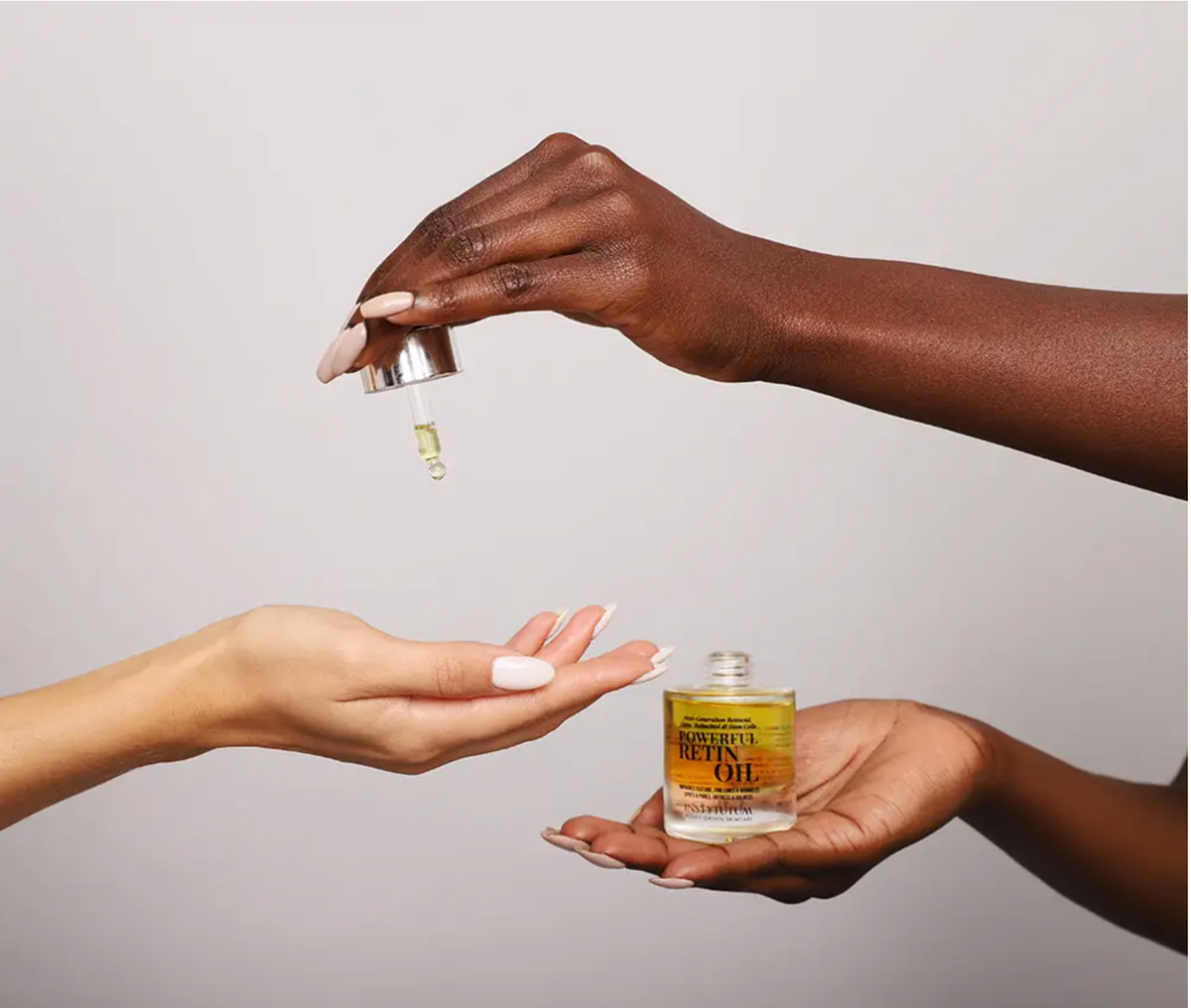 So what's the story of retinol? All the answers here
Written by Oh! Glow
Last updated 8/1/2023
Retinol - The best crease in the world
How did retinol gain its reputation?
What is it made of and how is it used properly?
When should I start using retinol?
Should I start using my twenties too soon? Or is this just the time to start?
Then
beginning,

 

what
This
Retinol?
There is a big buzz around retinol in the beauty industry, and rightly so.
Retinol has many properties that show significant results using very small amounts of the substance.
Retinol is a specific configuration of vitamin A, which has been in service for 80 years Cosmetics, Having been scientifically proven to be effective against wrinkles - it has the almost miraculous ability, to bring about the appearance of firm and glowing skin in the morning after using the night before.
Retinol increases the rate of cell metabolism, and in addition, it improves the appearance of the skin and reduces the signs of aging as a result of environmental factors. The skin, naturally, attracts bacteria and air pollutants on a daily basis, which can lead to aging too quickly if not protected day and night.
what
is doing
Retinol?

 

How It Works?
Retinol is the most powerful over-the-counter retinoid. The benefits of retinol are not just limited to slowing down skin aging.
Retinol minimizes fine lines and wrinkles, and in addition, reduces hyper-pigmentation, "blacks", and dark spots.
Regular use of retinol can increase collagen production and help look firmer and younger looking skin.
Benefits
More
of
Retinol:
Reduces redness
Reduces inflammation
Smaller pores
Smooth skin
Fewer pimples
the mother
Begin
to use
Bratinol
already
In years
The twentieth?
Definitely yes!
Retinol is safe for use by men and women in their twenties and helps increase collagen and reduce signs of aging.
The first signs of puberty begin to appear in the twenties, so it is right and helpful to start a daily routine of skin care. The earlier we treat our skin, the greater the effectiveness of the treatment, and the results accordingly.
In which
Retinol
to use?
No need for a prescription for retinol, and there are many good products on the shelf.
It is important to choose In serum Retinol suitable for skin type, especially if you have sensitive skin. The basic rule is that the more oily the skin, the higher its concentration of retinol can be absorbed, since retinol naturally dries out. In the condition of acne prone skin, wounds may initially form retinol as a result of the dryness, but over time they will disappear.
how
to use
Bratinol?
Wash your face and apply eye cream. Eye cream will be able to protect the delicate skin around the eyes.
Wait a few minutes until your skin is completely dry. This is important because if the skin is still moist, retinol may be absorbed deeper into the skin and cause over-irritation. The moisturizer and serum are suitable for slightly damp skin, but never for retinol.
Take some retinol cream (like a pea), and apply from your chin in upward and outward motions.
Finish with a moisturizer.
Do not forget to apply a sunscreen in the morning - very important!
In which
frequency
there is
to use
Bratinol?
It is recommended to start with retinol once a week at night. Initially, retinol can cause dryness, so let the skin get used to it. Once the skin has developed durability it is recommended to go through and use 3 times a week.
Some
Retinol
Must
to put?
Using too much of the product will not result in a more efficient result. Use a drop of up to two drops to cover the entire surface area.
It is important to use sunscreen daily when using retinol, as the skin may be more sensitive to sun exposure. Without the use of a sunscreen, you will find yourself in a situation that you are trying to avoid.
How does the skin react to retinol?
Redness, drying, peeling skin or skin bites should be expected, especially in the first few weeks. If this happens then it is very important to provide the skin with breaks and apply once every two days or once a week. Your skin takes time to adjust. Retinol can also make you more sensitive to the sun, so be sure to apply sunscreen.
Our recommended retinol products: