Kinfill
A collection of multipurpose cleaning products. Everything you need to make your cleaning useful and enjoyable.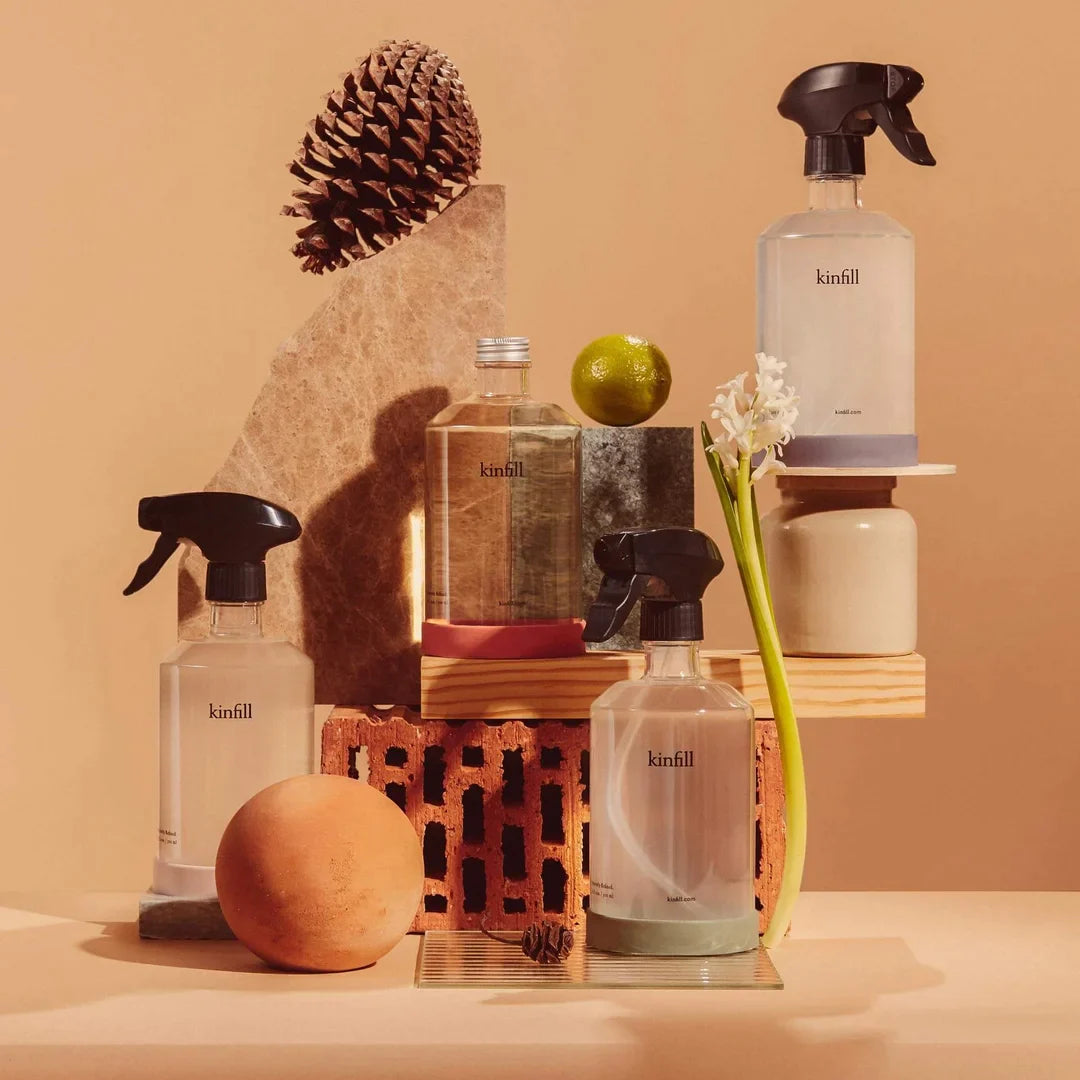 Filters
About Kinfill
kinfill is a modern care brand from the Netherlands with a mission to empower people around the world to build better cleaning habits for themselves and the planet.
The brand's product collection consists of multifunctional ecological cleaning products, in environmentally friendly packaging that can be refilled and reused.

Brand's Promise
Ecological cleaning products for the home
Reusable glass bottles
Concentrated formulas for effective and secret cleaning