KRAYNA
Polish care that advocates the production of clean, vegan, cruelty-free care products and infinite love for the earth and the environment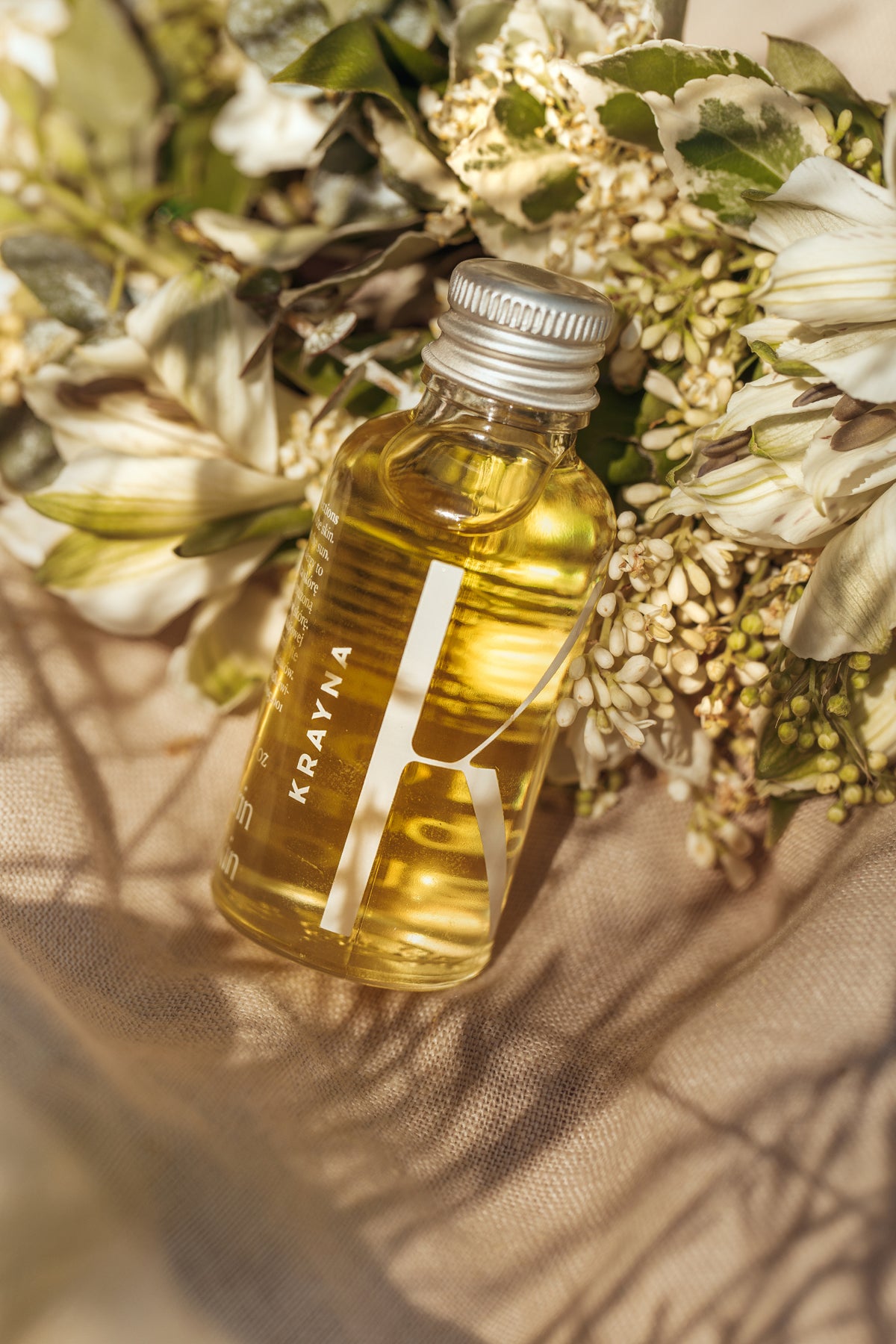 Filters
About KRAYNA
In Kraina, they believe that true beauty comes from nature.
Krajna is a real place! It is located between fragrant meadows, clean lakes and rich forest lands, on the border of two Polish regions: Kuyavian-Pomeranian and Greater Poland. A land full of beauty, harmony and peace, where nature comes first.
Our vegan cosmetics are inspired by Krajna. Our packaging was created in the spirit of 'zero waste' because we believe that small steps make a big difference.

We protect our planet.
All Kraina products are packaged in glass bottles that can easily be given a "second life". The outer packaging of the creams and oils, as well as the tissue paper and wrapping paper are made from recycled material.


I believe in Krayna:

1. Every step is important!
We believe that even the smallest changes can make a big difference. We wish for more conscious consumption, and every day we can do more to achieve it. To make tomorrow's world a better place - not only for us, but for our children and grandchildren.

2. We protect what is most precious.
We love animals and strive to protect their home - our planet. Our involvement starts with our products, which are cruelty-free and 100% plant-based. By choosing Kraina's cosmetics, you are choosing to protect our home. Our products do not contain products of animal origin and are not tested on animals.

3. Second life.
The content is just as important as the packaging. We only choose what we can recycle.
Glass has power! We choose glass over plastic. We give objects a second life for the benefit of our planet.

4. Good components.
Our ingredients are safe and beneficial for the skin - and will not harm the planet.
We believe that by choosing products consisting of natural ingredients, we take care of both ourselves and future generations.

5. Kareena means people.
We love people who take care of our planet and others.
We take steps to bring them closer to nature. We love diversity and respect differences.
We support and admire passion, talent and values #kraynapeople.
We only have one house. Let's keep it and protect it in any way we can.




Brand's Promise
A care brand that gives back to the world
Cruelty-free care products
100% natural ingredients of plant origin