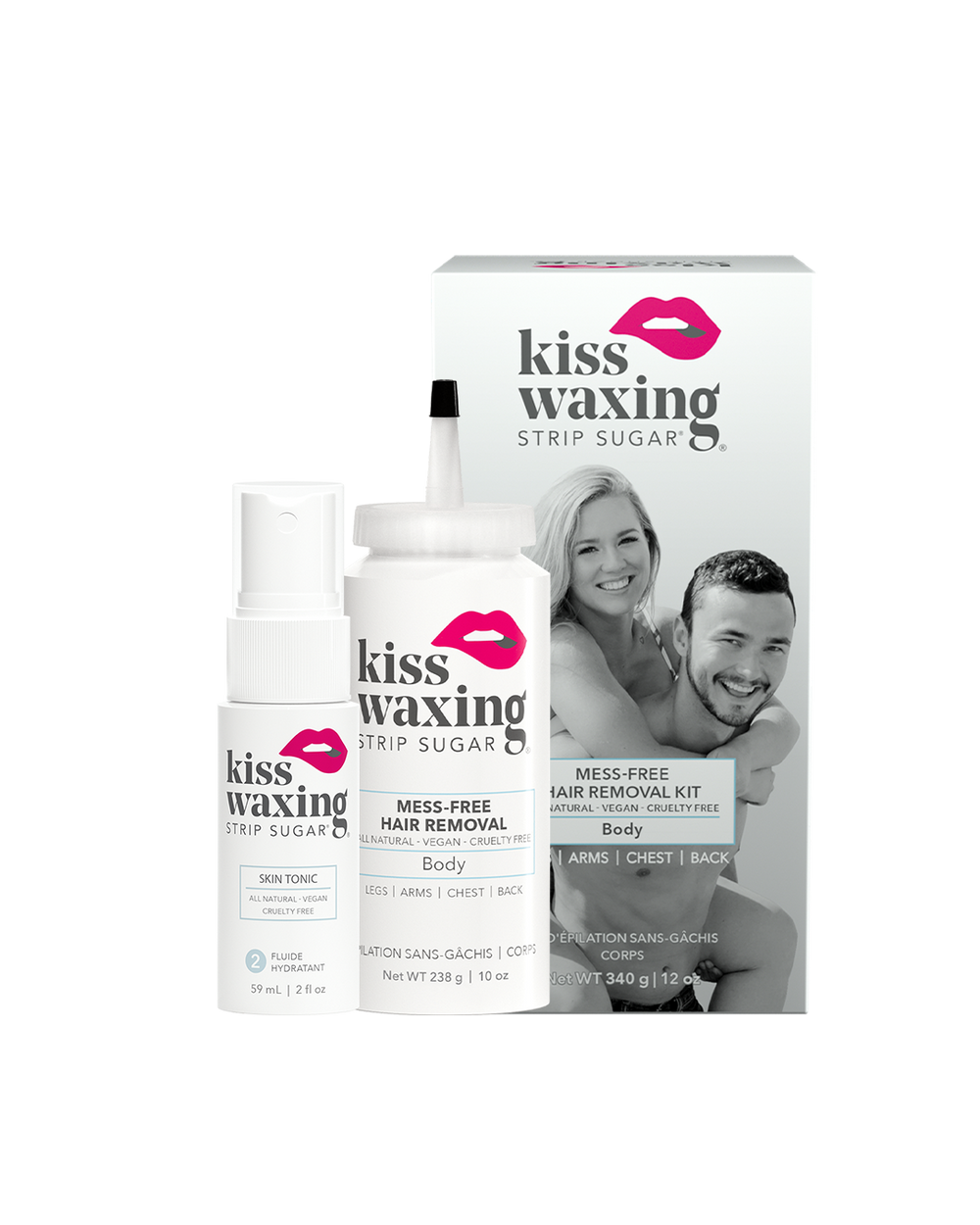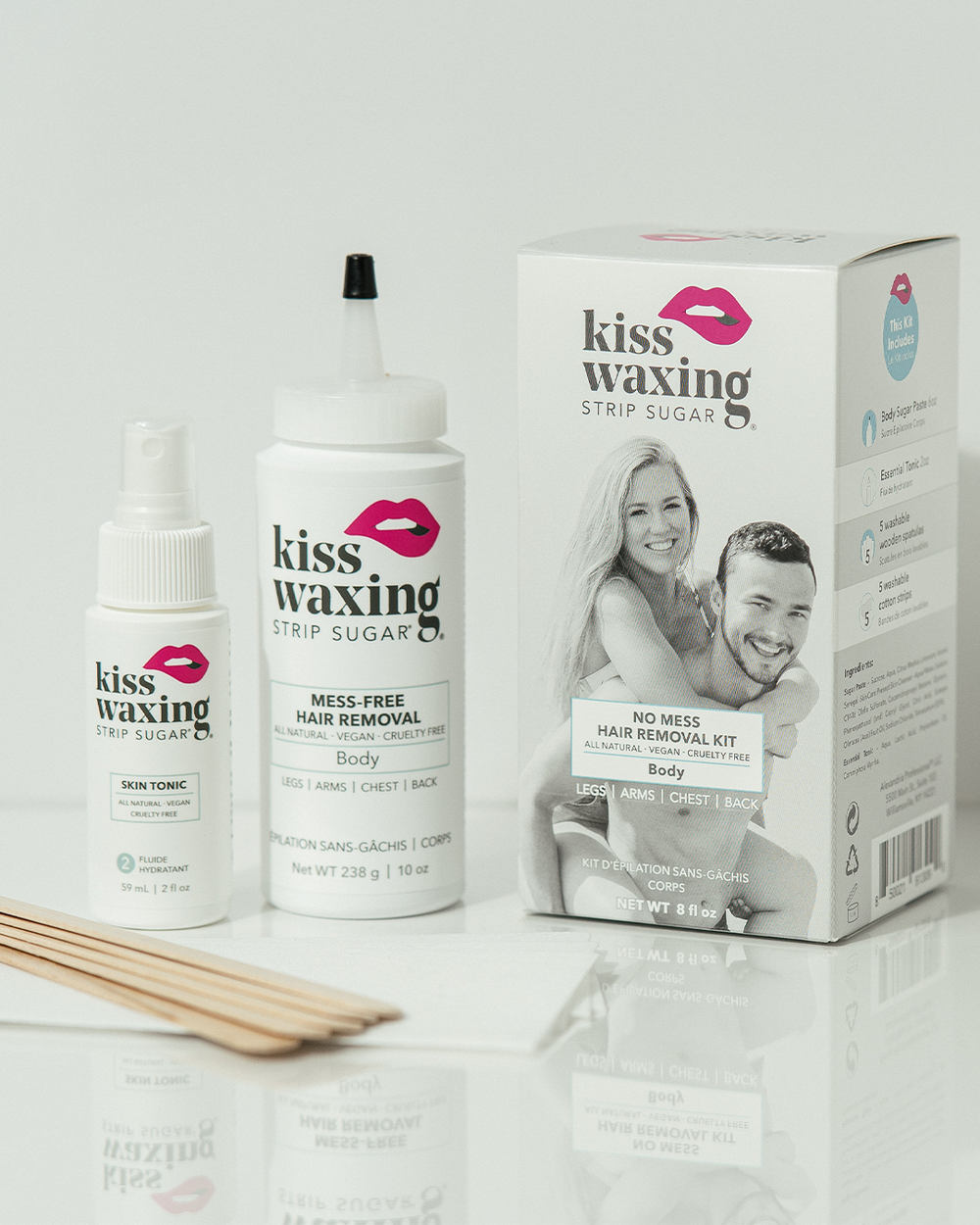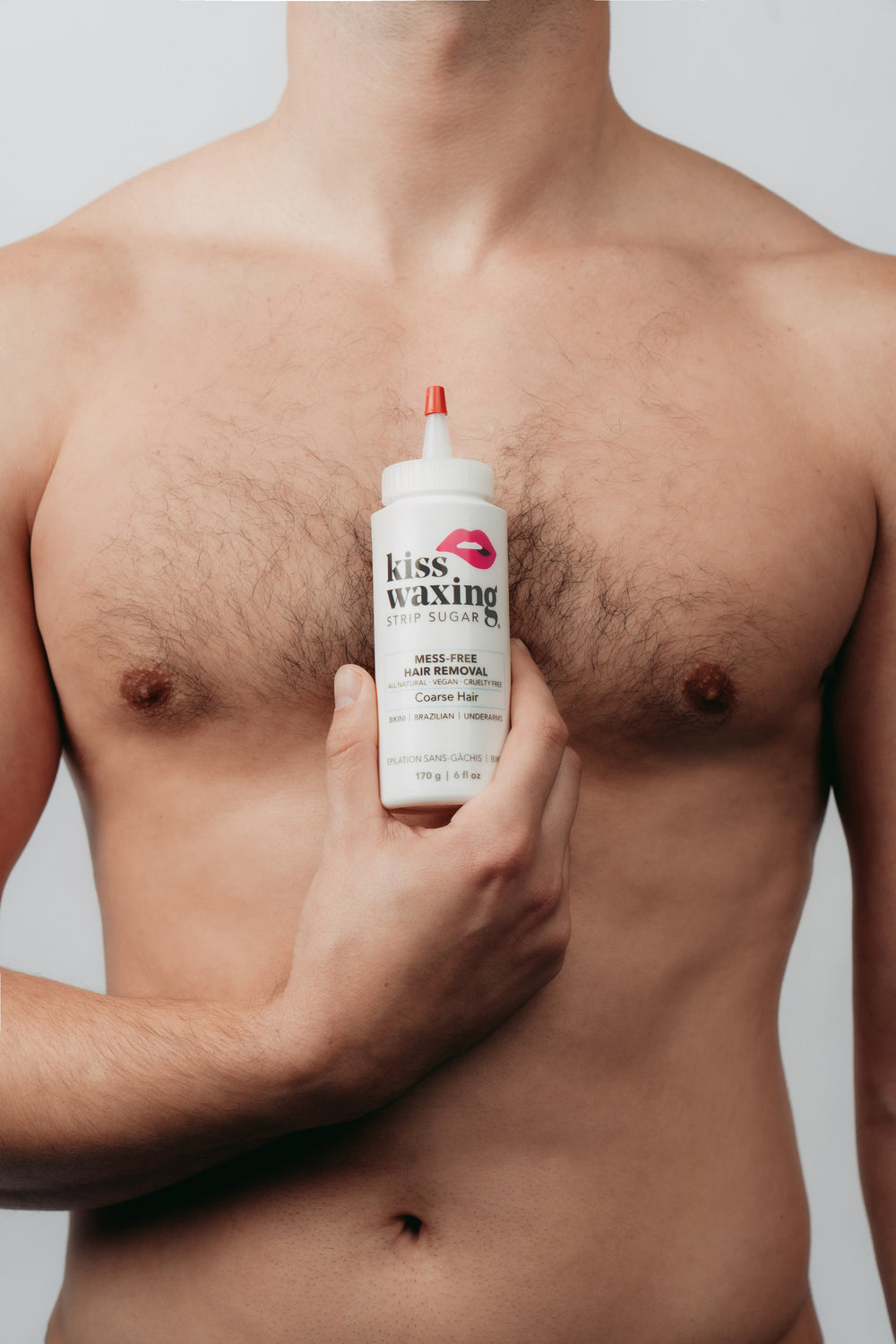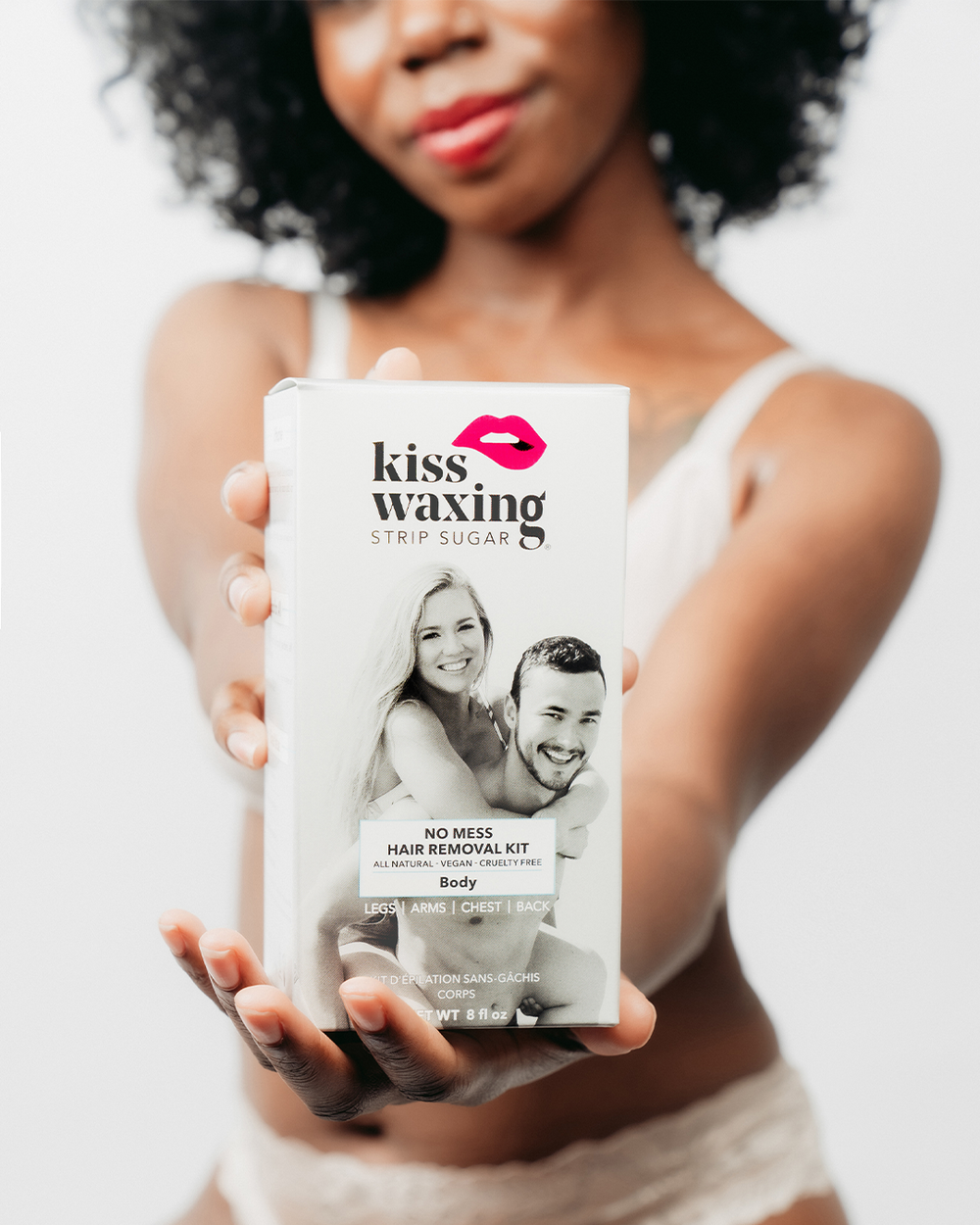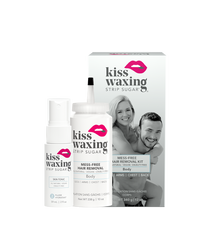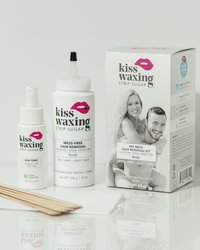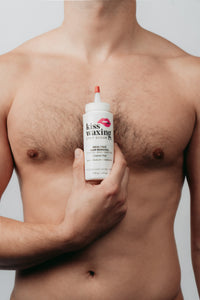 Kiss waxing
Mini hair removal kit
Everything you need for easy, effective and mess-free hair removal is at
kit
this!
The squeeze wax bottles are the perfect product for professional sugar treatments for home use.
Strips Our 100% natural sugar and cotton strips offer a safe and easy way to remove unwanted hair - even for beginners.
Because skin care before and after hair removal improves overall skin results, we've included all the skin care you need to prepare and nurture your skin!
The kit contains:

1 bottle of pressure wax for removing hair from the body 238 gr
1 bottle of pressure wax for facial hair removal 85 g
10 wooden sticks for applying the wax - washable and reusable 
10 cotton strips for hair removal - washable and reusable
הדרך הבטוחה והיעילה להסרת שיער
תכשירים 100% טבעיים להסרת שיער
משבח את המראה ומרקם העור

vegan

Without cruelty
Eco-friendly
1. יש לחתוך את קצה פיית המוליך מעל החריץ ולהניח את המכסה בחזרה על הפייה.
2. יש לחמם את בקבוקון השעווה לגוף/לפנים כ10 שניות כל פעם עד שהשעווה נוזלית וחמימה - לפני הנחה על הגוף לוודא שהשעווה חמימה ונעימה למגע ולא רותחת.
להחזיק את הבקבוק במים חמים כדי לשמור על חום המוצר לאורך כל הזמן תהליך הסרת שיער.
3. אזהרה! יש לוודא שהשעווה אניה חמה מידי לפני מריחה על העור.
מורחים על האיזור הרצוי שכבה דקה של השעווה באמצעות קצה המרית
בזווית לאחור של 45 מעלות בכיוון צמיחת השיער.
4. הניחו את רצועת הכותנה על האיזור המרוח, אחזו בקצה רצועת הכותנה להסיר את הרצועה במקביל לעור וכנגד כיוון הצמיחה הטבעי של השיער.

Strip Sugar®: Sucrose (sugar), Aqua (water), Citrus Medica Limonum (lemon), Acacia Senegal. Skin Cleanser: Aqua (water), Sodium C14-16 Olefin Sulfonate, Cocamidopropyl Betaine, Glycerin, Phenoxyethanol, Citric Acid, Euterpe Oleracea (Acai) Fruit Oil, Sodium Chloride, Tetrasodium EDTA. Skin Tonic: Aqua (water), Lactic Acid, Polysorbate 20, Commiphora Myrrha (Myrrh). Skin Powder: Magnesium Silicate, Magnesium Calcium Carbonate, Magnesium Aluminum Silicate, Magnesium Carbonate. Skin Moisturizer: Aqua (water), Glycerin, Caprylic/Capric Triglyceride, Ceteareth 20 (and) Cetearyl Alcohol, Glyceryl Monostearate S/E, Prunus Amygdalus Dulcis (Sweet Almond) Oil, Hydroxyethyl Cellulose, Helianthus Annuus (Sunflower) Seed Oil, Phenoxyethanol, Simmondsia Chinensis (Jojoba) Seed Oil, Tocopheryl Acetate, Persea Gratissima (Avocado) Oil, Chamomilla Recutita (Matricaria) Flower Extract, Gluconolactone, Sodium Benzoate
The products on the website will arrive within 5 business days, not including the day of ordering.
For remote localities up to 7 business days, not including the day of booking.
If you ordered a box of surprises, read the distribution date, which varies from box to box.
Free premium delivery to your home - free VIP service, conditional on a purchase of NIS 199.

Premium delivery to the house for purchases under NIS 199 will be charged at NIS 29.
ארה"ב
Kiss waxing
העניקי לעצמך עור חלק ומראה הוליוודי