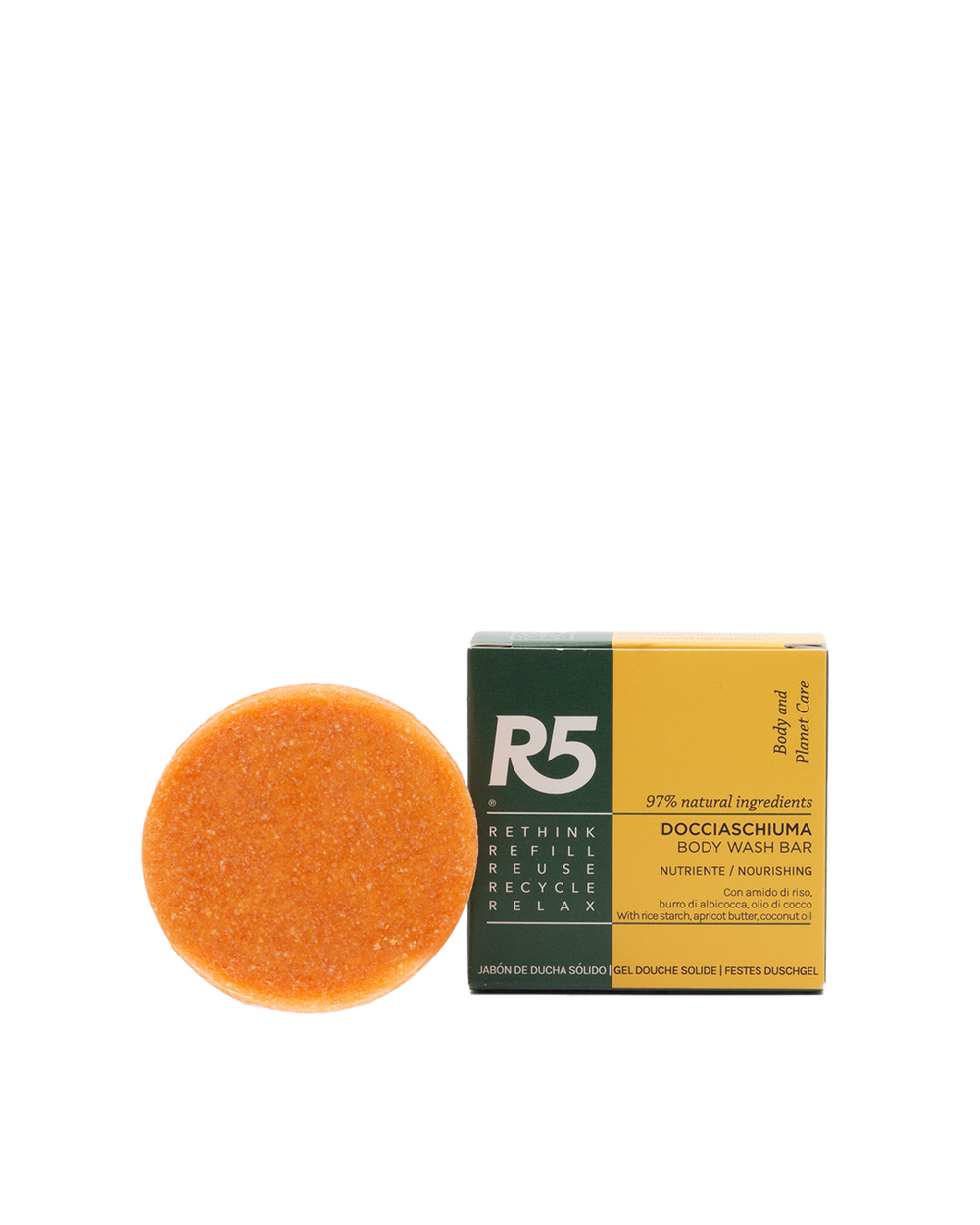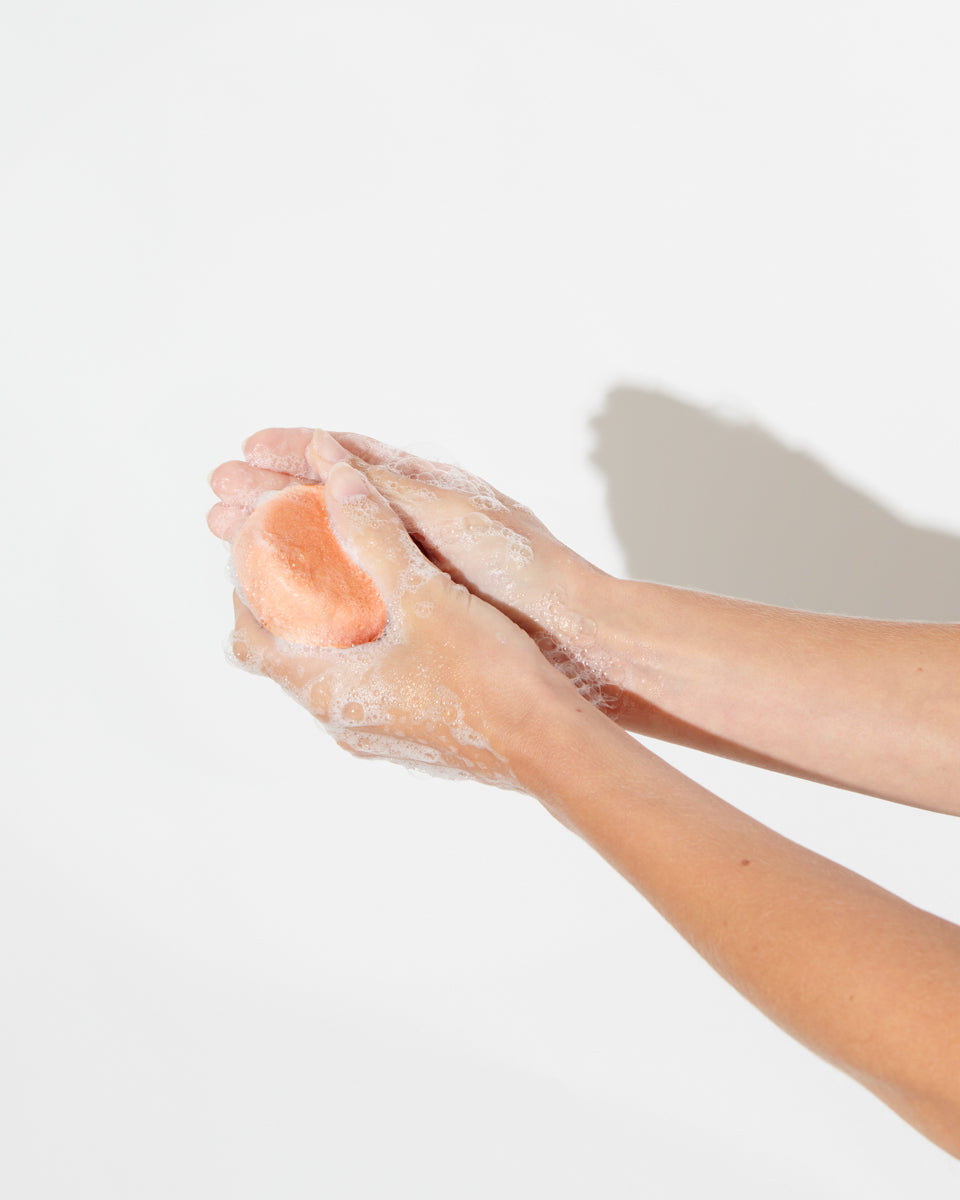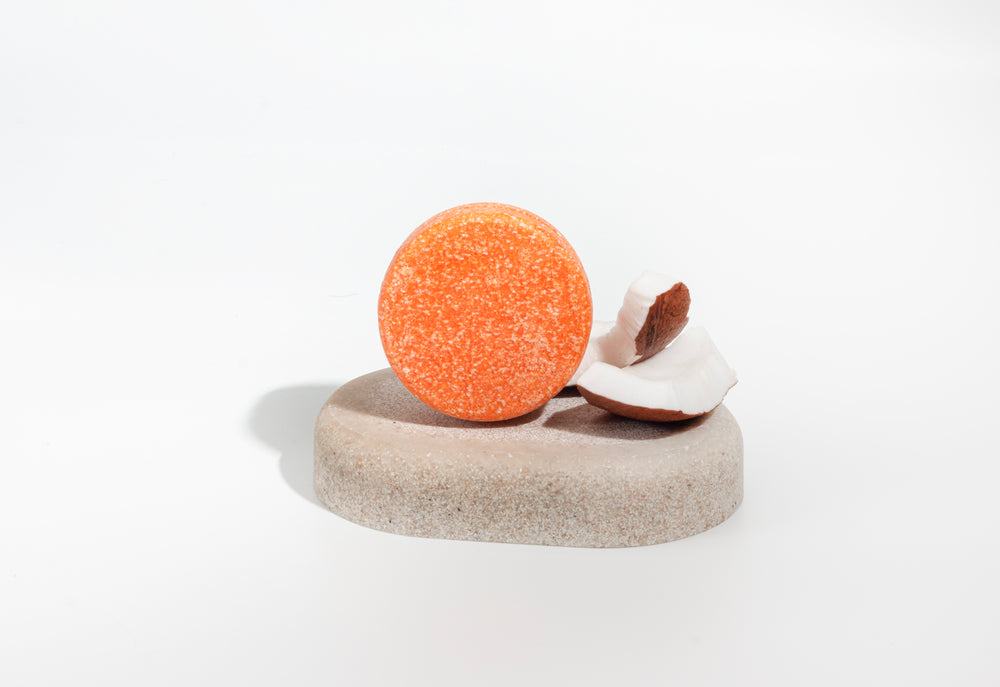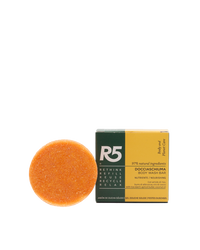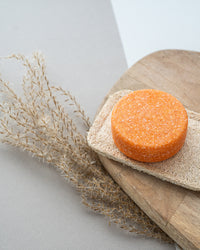 R5 living
Solid body soap that enriches moisture
R5 solid body soap that gives the body the ultimate moisture it needs
Contains 97% ingredients of natural origin and is completely free of silicones, microplastics and preservatives.
Thanks to the soothing and refreshing properties of rice starch and the softening properties of apricot butter and coconut oil, the skin will be cleansed in a pleasant and clean way.
מעניק לחות מירבית לעור
ללא פלסטיק ופסולת
מנקה בצורה יעילה

Clean Beauty

vegan

Without cruelty
Eco-friendly
יש להרטיב מעט את סבון המקלחת המוצק מתחת למים, את הקצף שמתקבל יש למרוח על הגוף לעסות בעדינות ולשטוף היטב. אין לאחסן את את הסבון במגע עם לחות ומים.
Ingredients: sodium coco-sulfate, sodium chloride, citric acid, oryza sativa starch, glycerin, aqua, prunus armeniaca kernel oil, cocos nucifera oil, parfum, betaine, carrageenan, hydrogenated vegetable oil, helianthus annuus seed oil, capsanthin/capsorubin, prunus armeniaca fruit extract, tocopherol, rosmarinus officinalis extract.
The products on the website will arrive within 5 business days, not including the day of ordering.
For remote localities up to 7 business days, not including the day of booking.
If you ordered a box of surprises, read the distribution date, which varies from box to box.
Free premium delivery to your home - free VIP service, conditional on a purchase of NIS 199.

Premium delivery to the house for purchases under NIS 199 will be charged at NIS 29.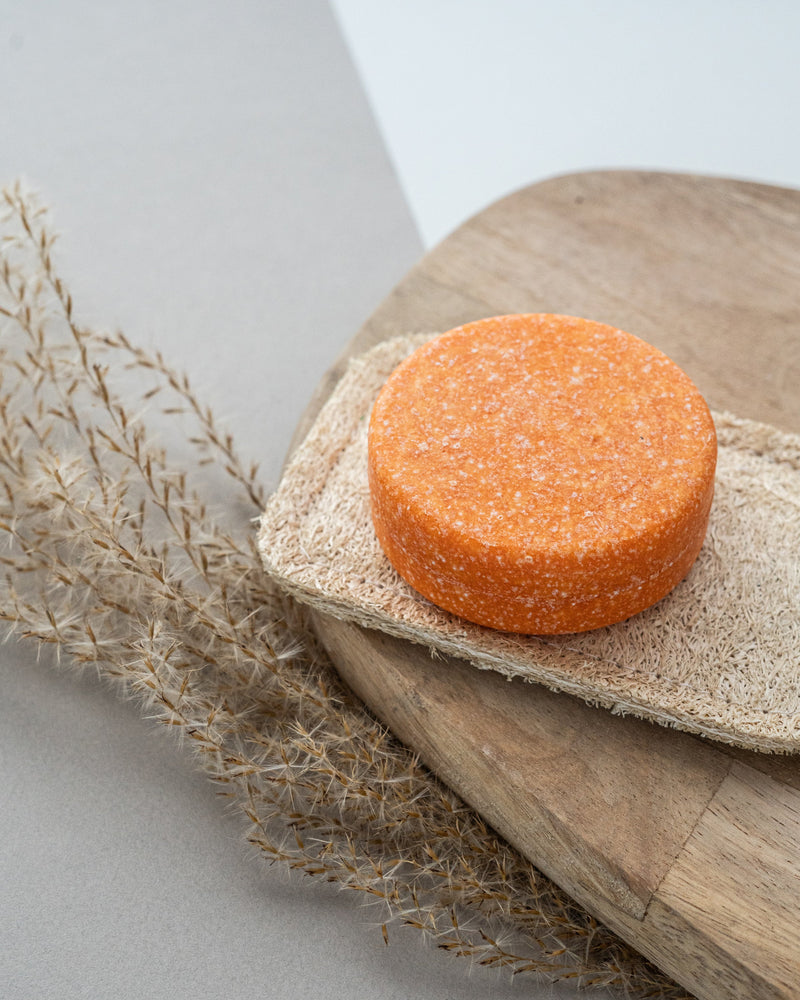 Italy
R5 living
The skincare brand that brings together technology and ecology